We believe everyone deserves a home to call their own. That's why Dagenham Green will be delivering much-needed new homes as part of a vibrant and welcoming new community.
Phase One of Dagenham Green will deliver 935 new homes set around
Potential for new local shops, cafes, and workspaces
Up to 1,600sqm of new non-residential floor space
Significant improvements to public spaces and landscaping
A new heritage trail running through the neighbourhood
Cycle storage and blue badge parking spaces
The First Phase of Dagenham Green will create a vibrant gateway into the site, bringing together new and existing residents. A place with a distinct identity that promotes social interaction, active lifestyles, and a real sense of community.
Phase One of Dagenham Green will create c.935 new homes, of which 35% will be affordable, with a mixture of Shared Ownership and London Affordable Rent.

To create distinctive homes, three teams of architects have been involved in the process of designing the three plots of Phase One.

Designed to encourage outdoor living and active lifestyles, Dagenham Green will be a new biodiverse neighbourhood creating a destination for the wider community.
We want to create a place where people can put down roots and somewhere they're proud to call home
Plot A will deliver 509 new homes across five building, the proposed massing for Plot A will range from 7 – 18 storeys in height. The location of this plot will help to create a strong presence along the main diagonal route, encouraging movement and providing long views across the Urban Park.

Alongside new homes, Plot A will also deliver new commercial spaces and doorstep facilities to help create an active and vibrant environment where people can come together.
- Studio, 1, 2 and 3
bedroom homes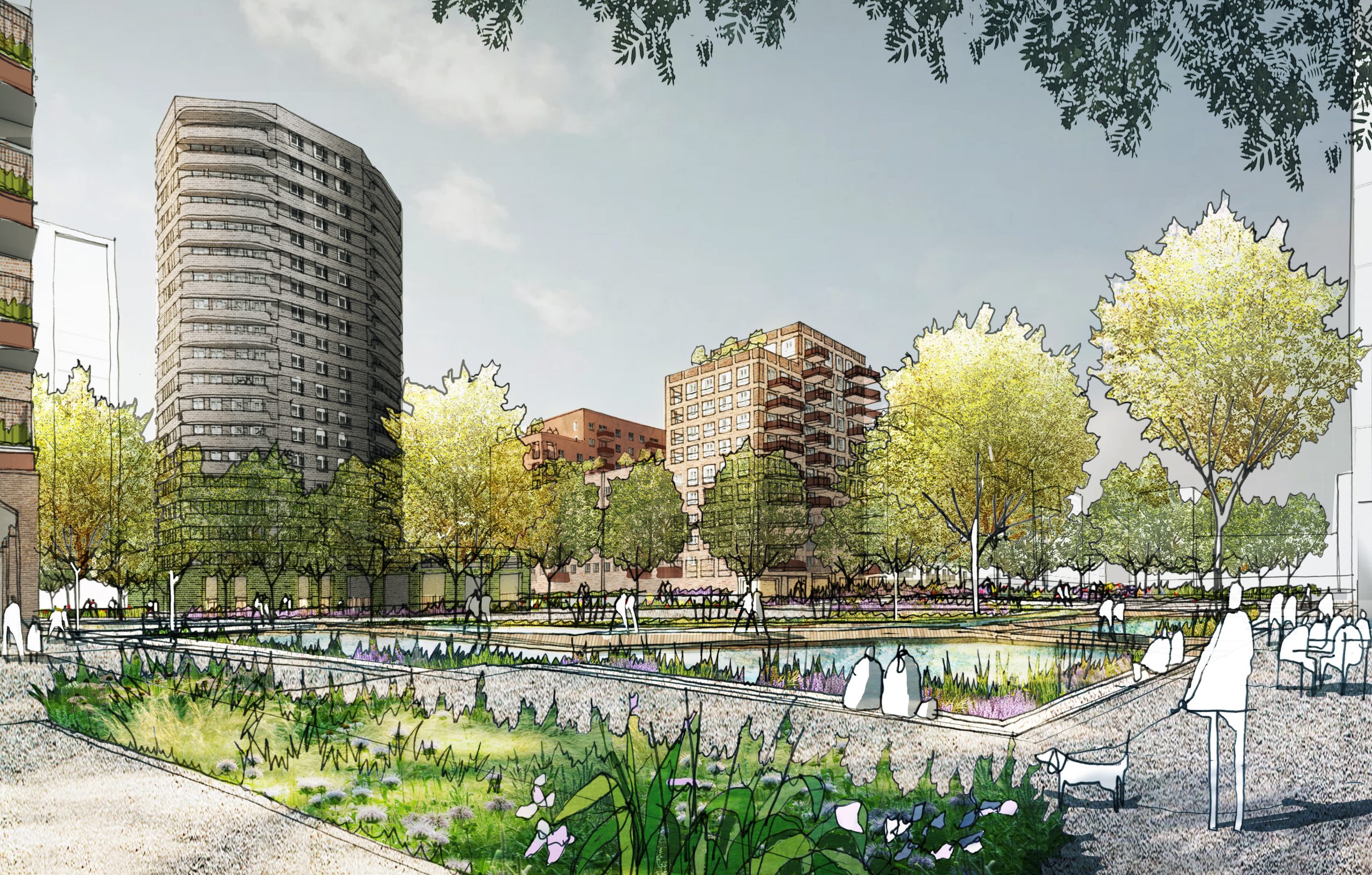 Plot B is a 19-storey octagon shaped marker building that will deliver 144 new homes. Plot B will celebrate the entrance to Dagenham Green from either Dagenham Dock Station or Chequers Lane.

The ground floor will deliver a mix of residential and amenity spaces, creating an active area in front of the Market Square and Urban Park.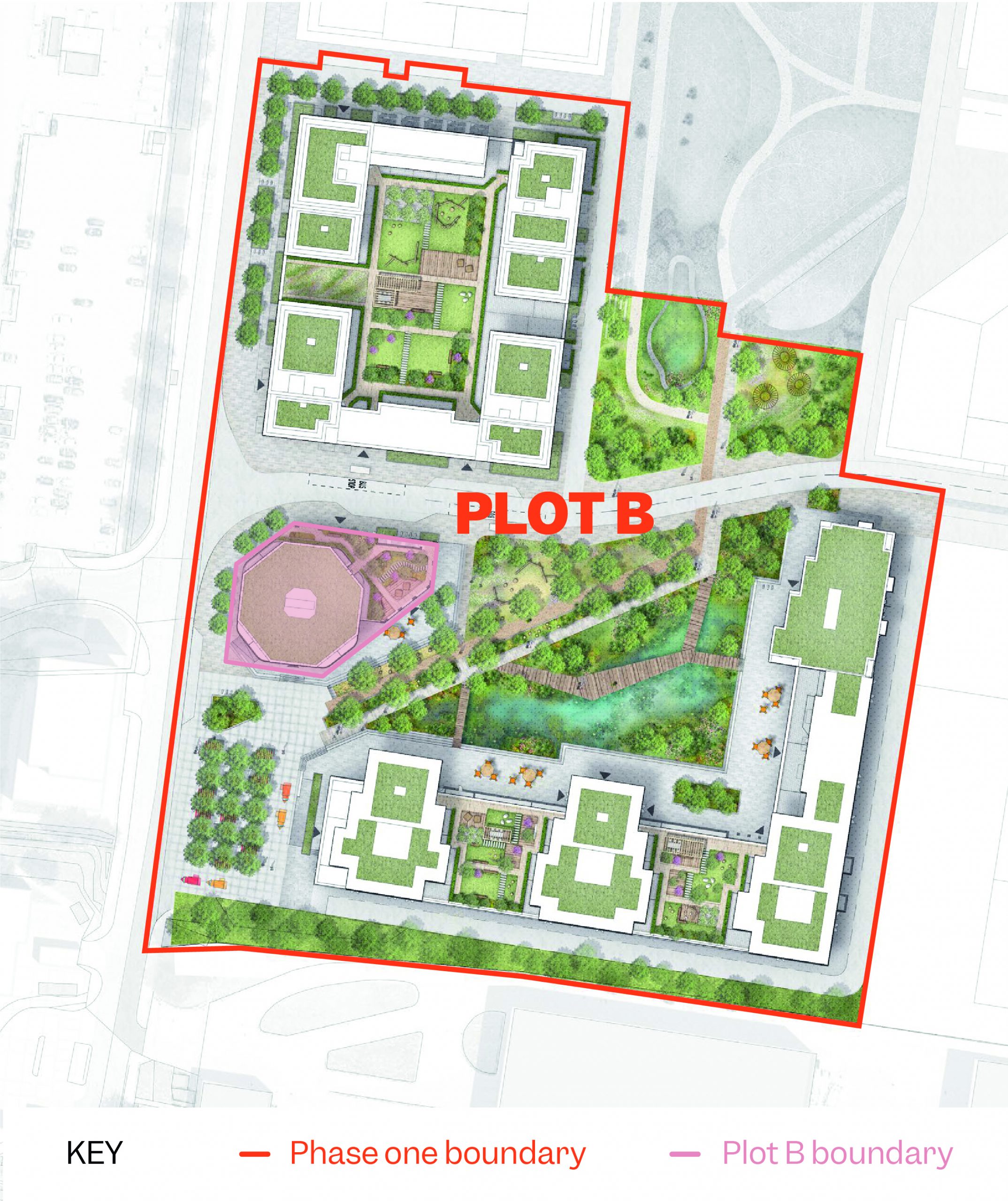 - Landscaped
public spaces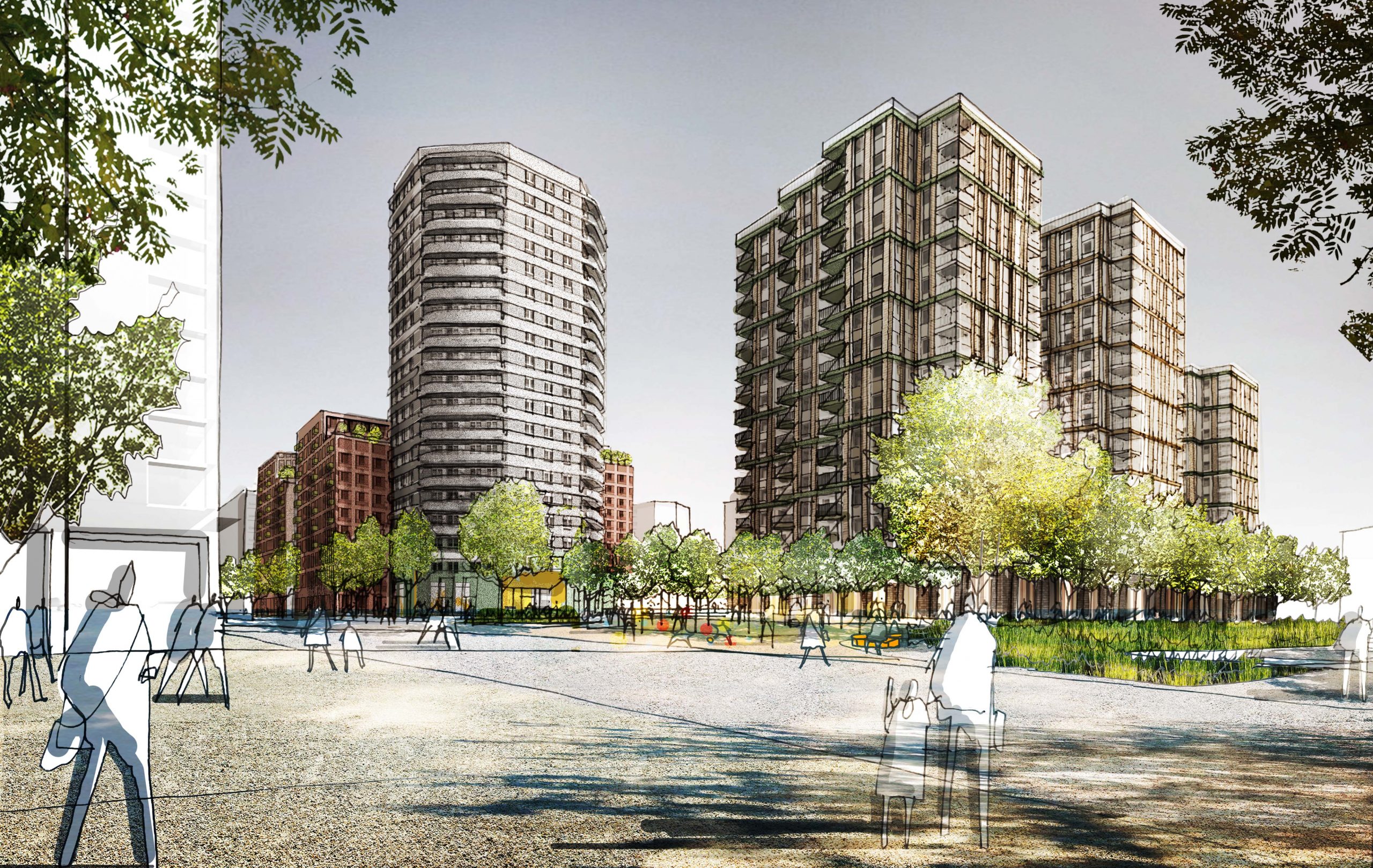 Overlooking the Urban Park, Plot C will deliver 282 new homes, a mix of 1 – 3 bedroom homes and four bedroom maisonettes to help meet the range of local demand. On the ground floor we are proposing new spaces that will support the new neighbourhood and existing community. The proposed massing for Plot C will range from 6 – 12 storeys in height.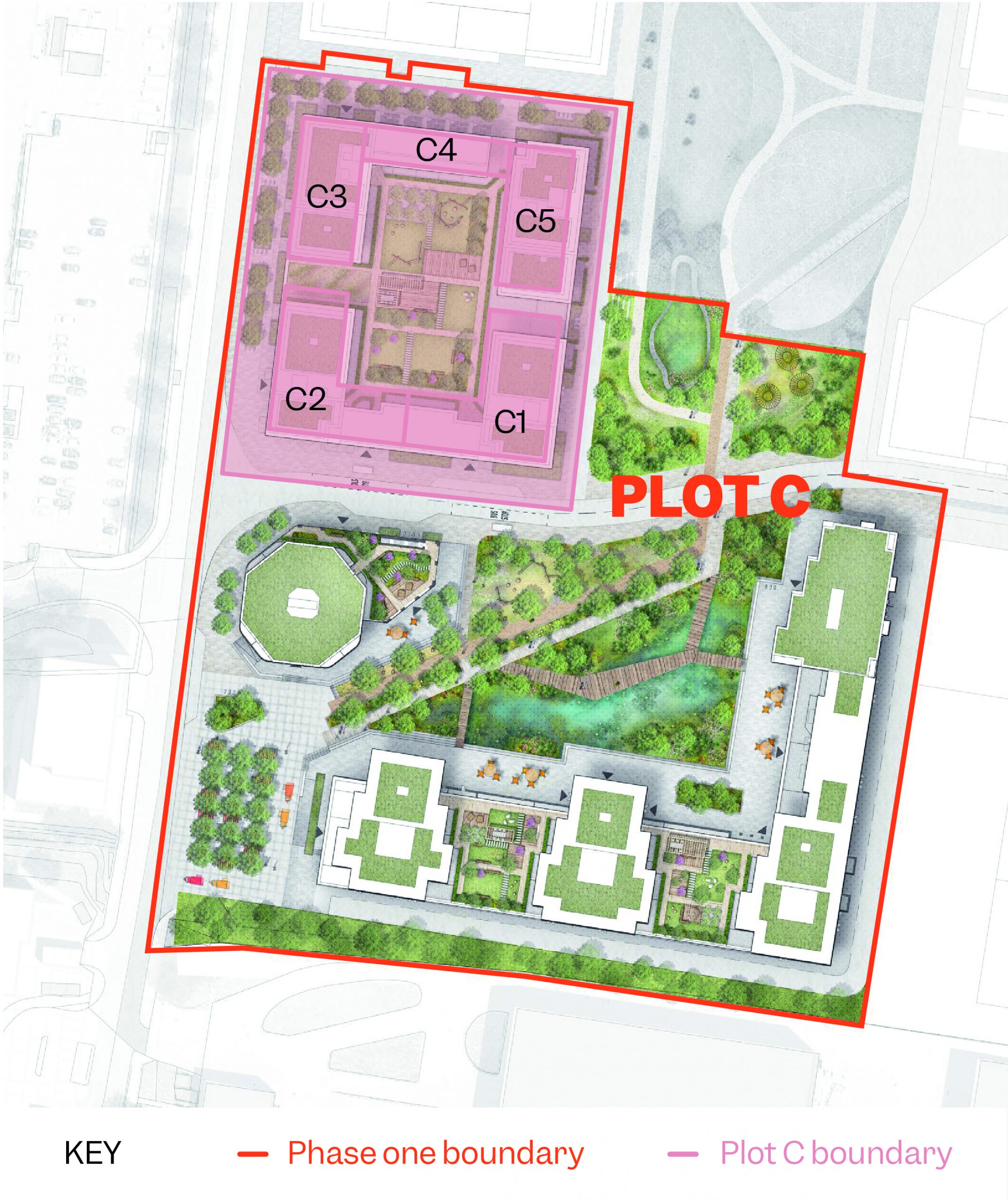 - Private courtyard
amenity
- Landscaped
public spaces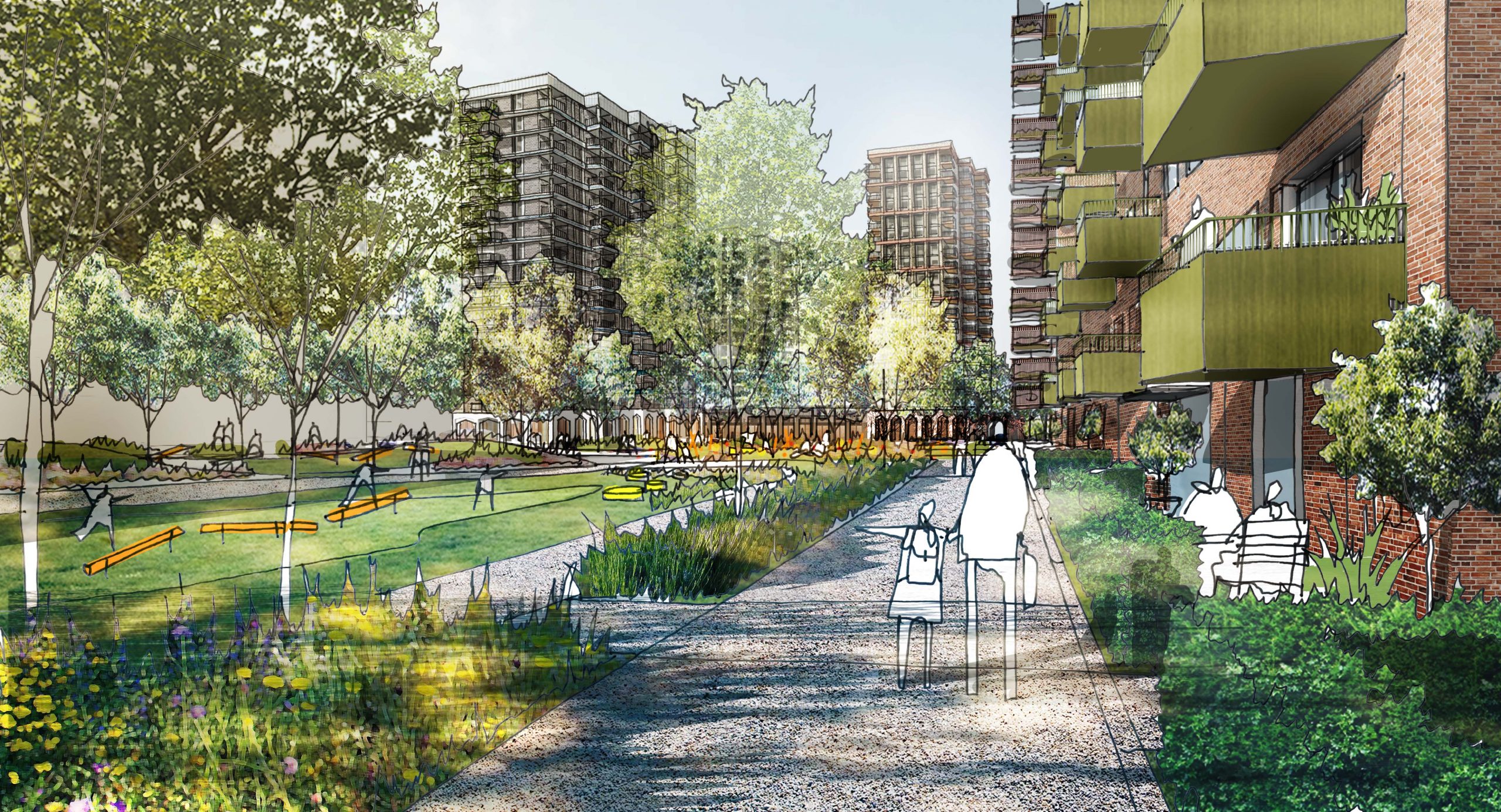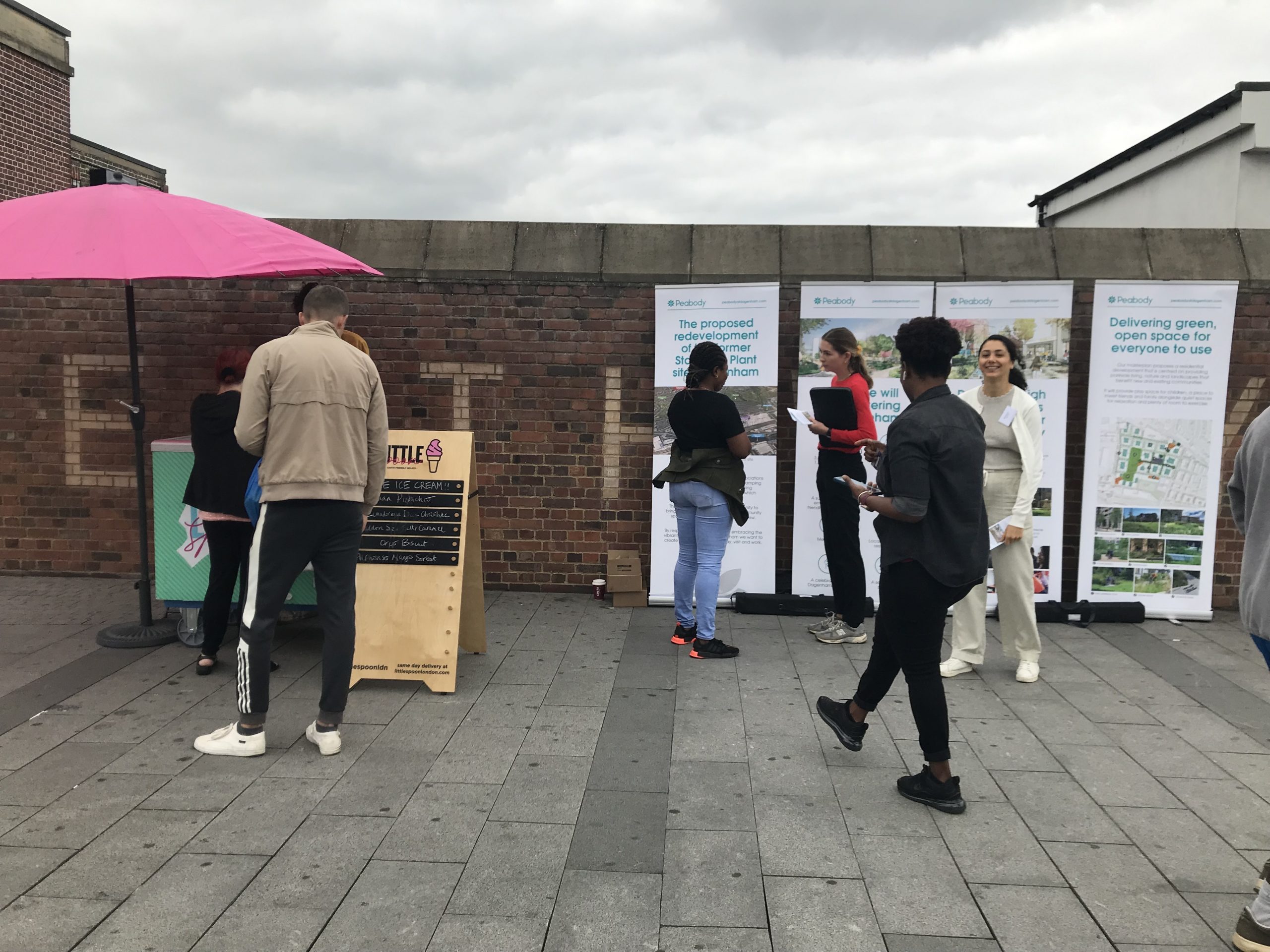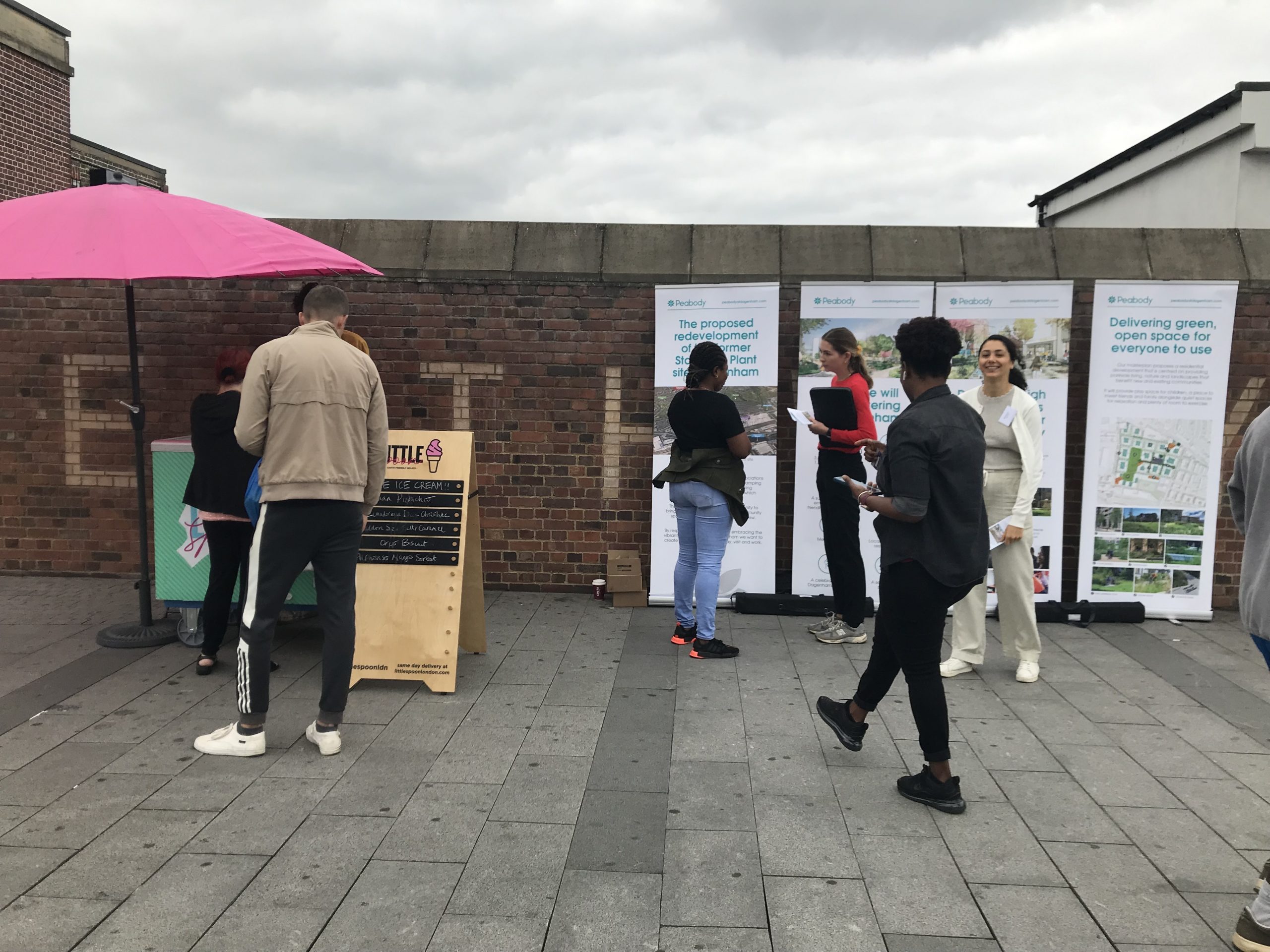 During our public consultations, over 50% of residents told us they were supportive of the introduction of
new homes in Dagenham,

especially the significant number of affordable homes
Phase One of Dagenham Green will
deliver 935 new homes,

a third of the new homes of the overall masterplan, to meet demand for housing in Dagenham, with 35% being affordable homes.