New spaces to explore and enjoy
At the heart of Dagenham Green, you'll discover five acres of public park surrounded by pocket gardens, growing areas and engaging new landscapes.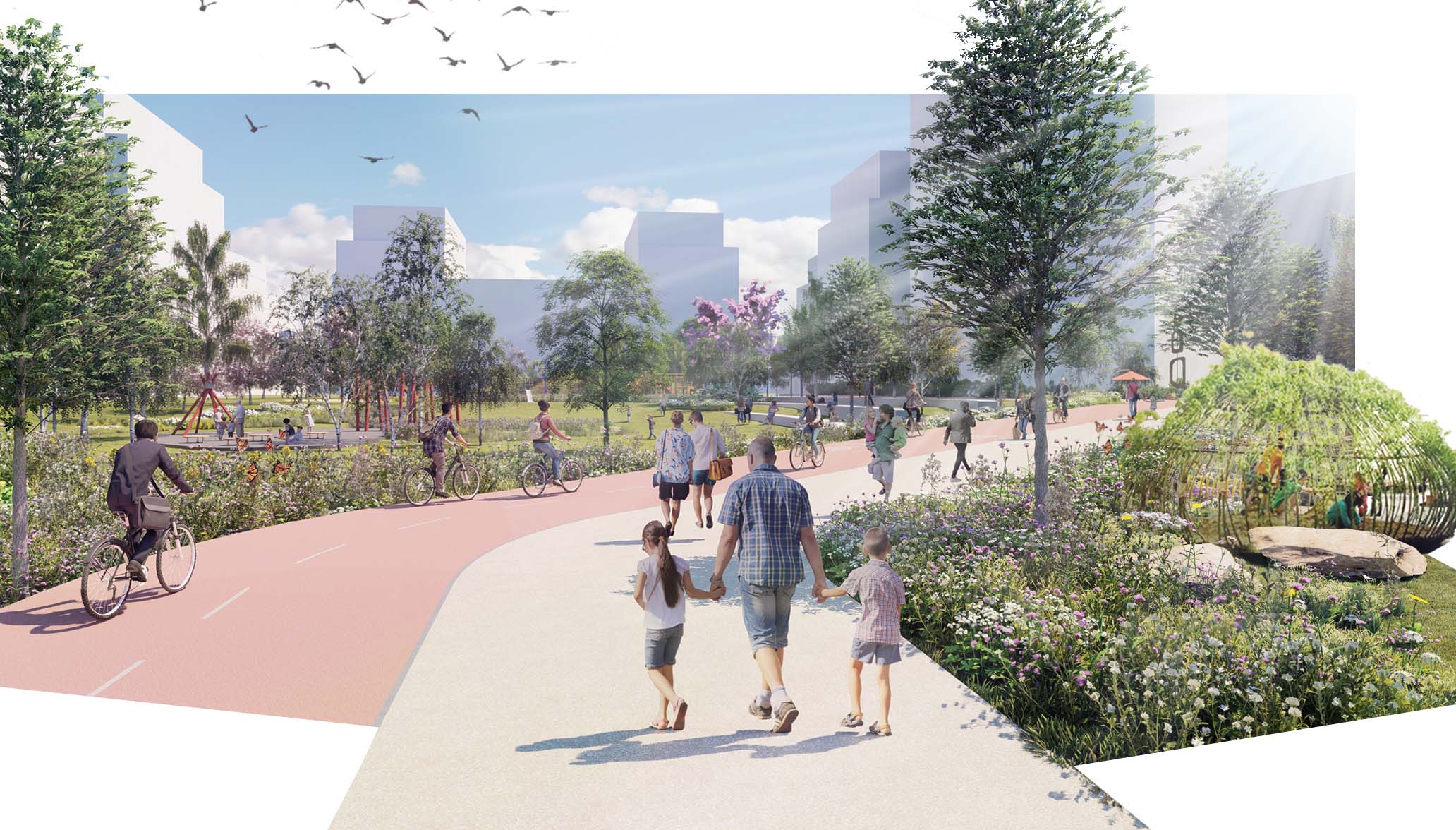 Creating new public spaces for people to explore and enjoy is at the heart of Dagenham Green, with sustainability and accessibility underpinning our proposals.

A new park will provide a destination for the wider community encouraging healthy lifestyles with fitness, recreation and natural play available to people of all ages and abilities.

The Market Square is part of the Gateway to Dagenham Green. The Square will welcome residents and visitors alike, creating a vibrant and active gateway to the neighbourhood.
Phase One will deliver new homes set around a stunning urban park, creating a natural destination for Dagenham
Chequers Lane
Spill Out with
Seating
A place for
children to play
A place to
explore nature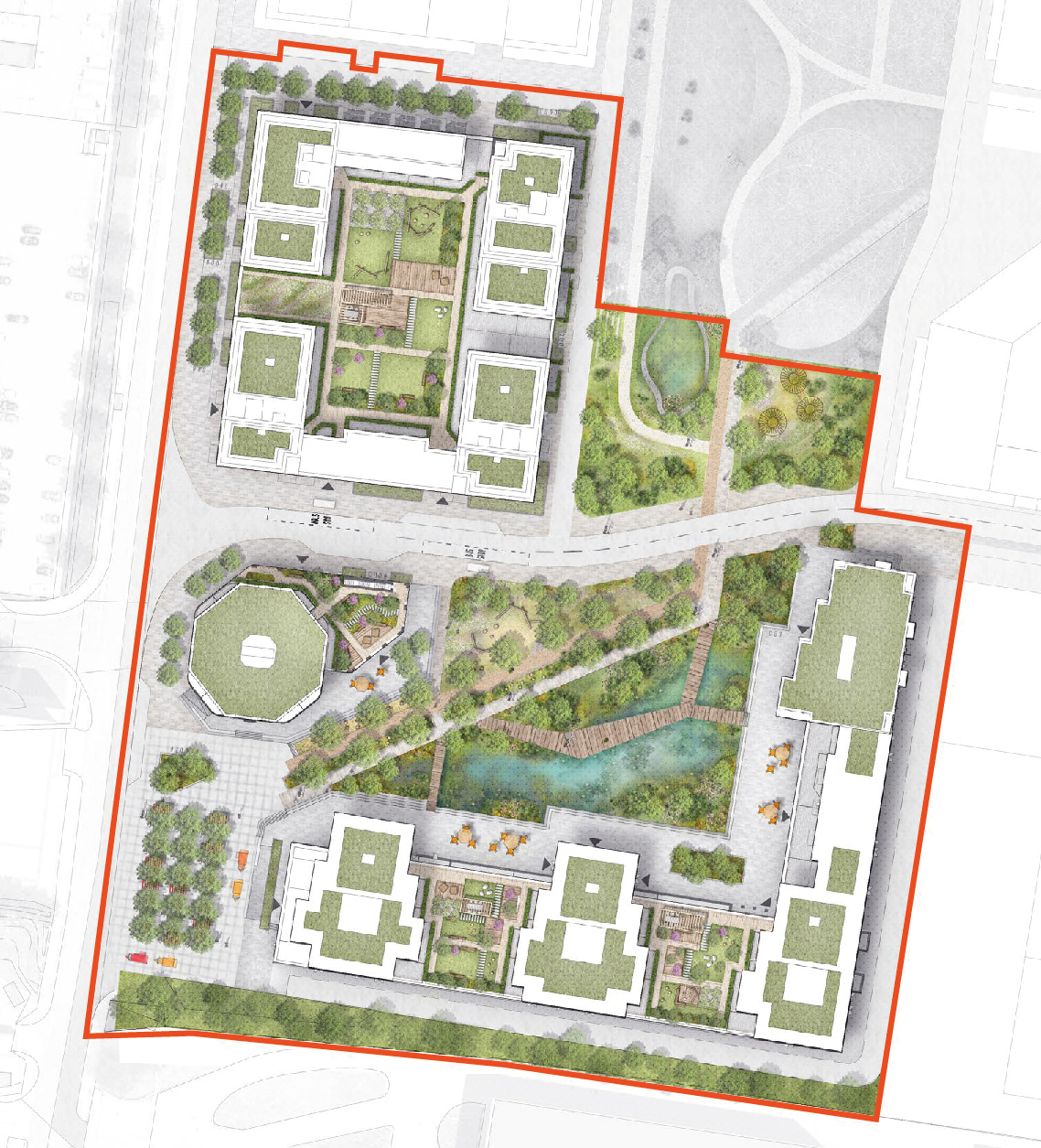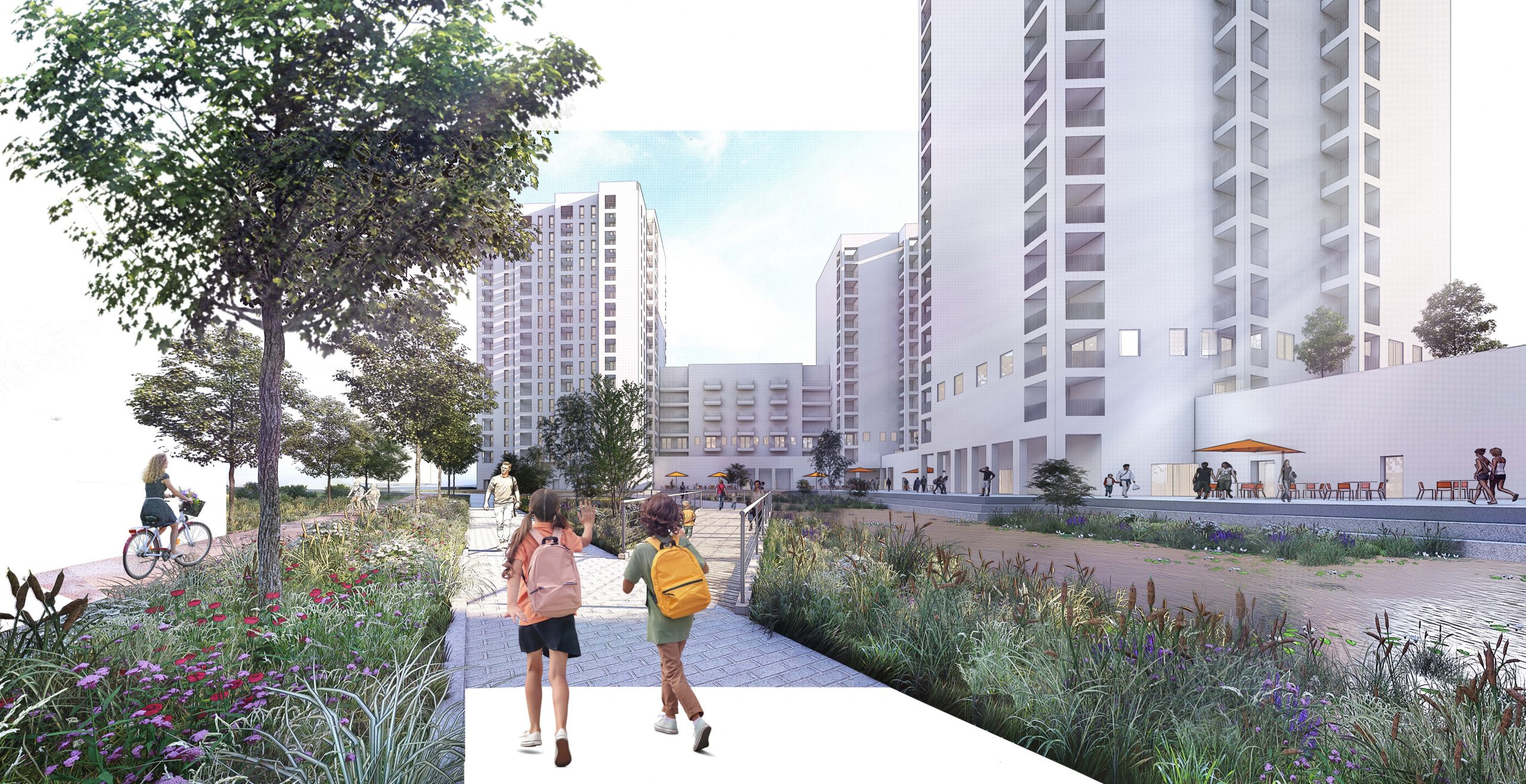 A Southern Urban Park will
be introduced creating new
open public space for residents
and visitors to enjoy, as well as
a public pond to reflect the
area's waterside heritage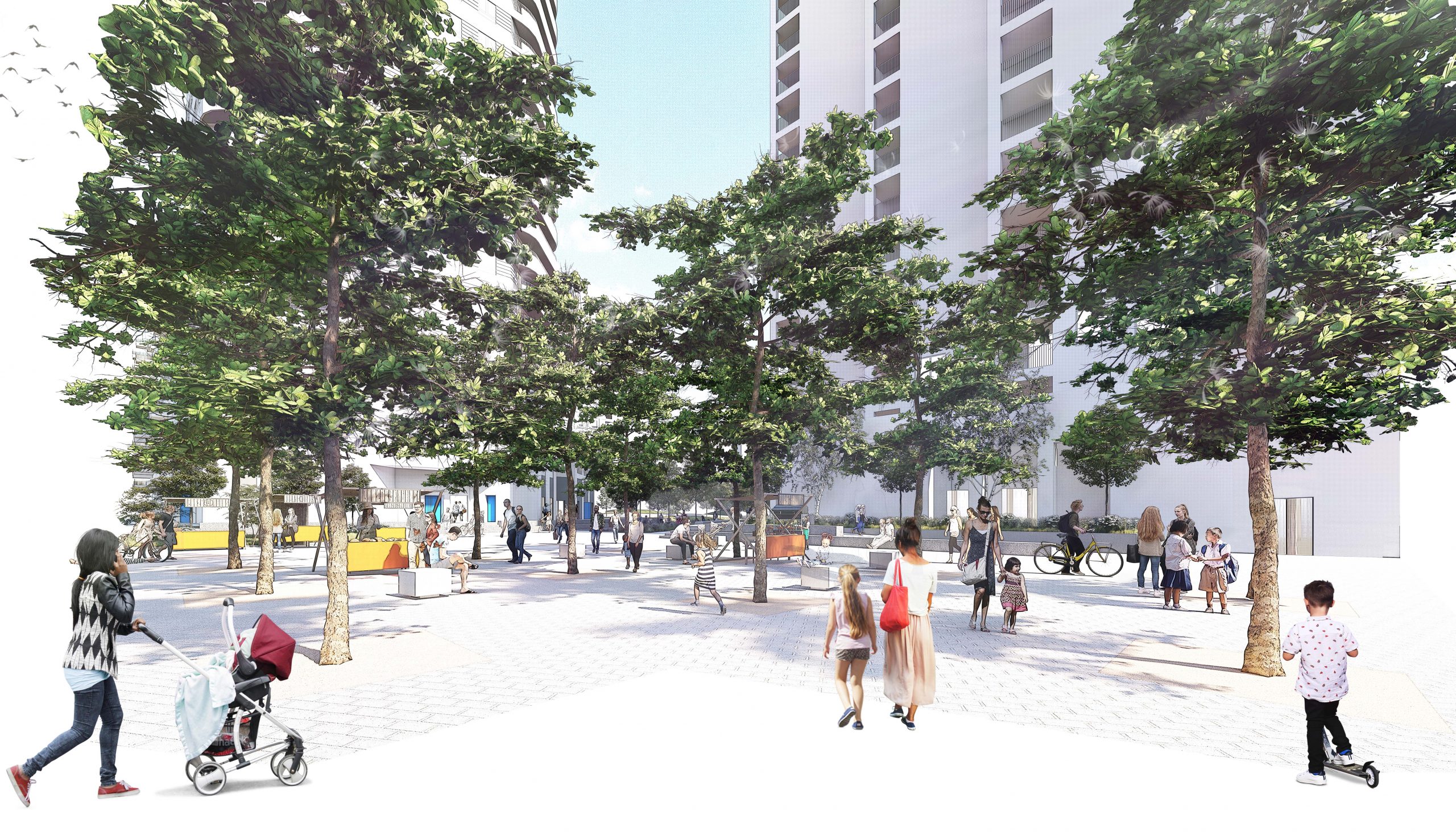 A heritage trail running through
the neighbourhood that
celebrates the area's rich history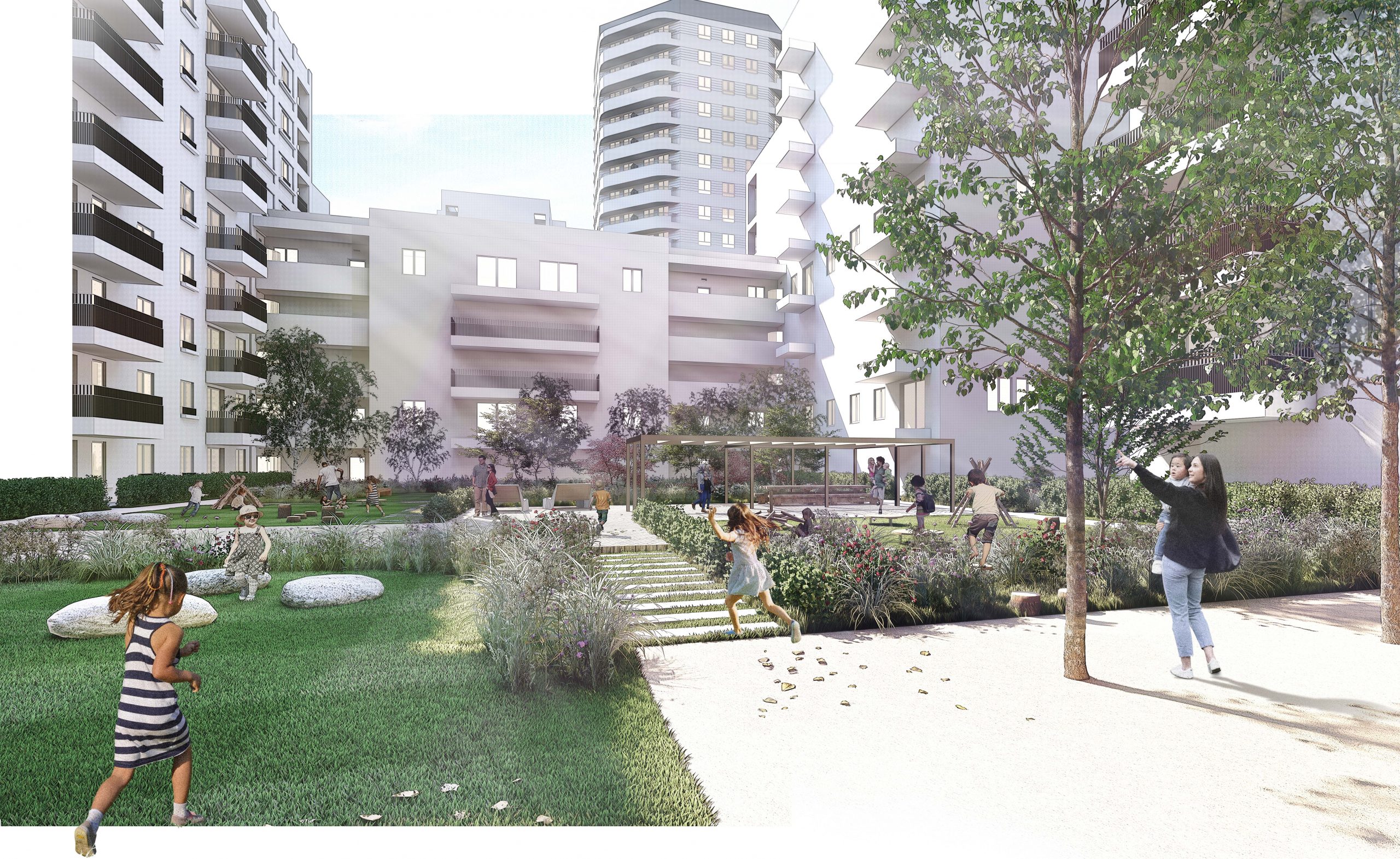 3,000sqm of play space
for young people to
explore and enjoy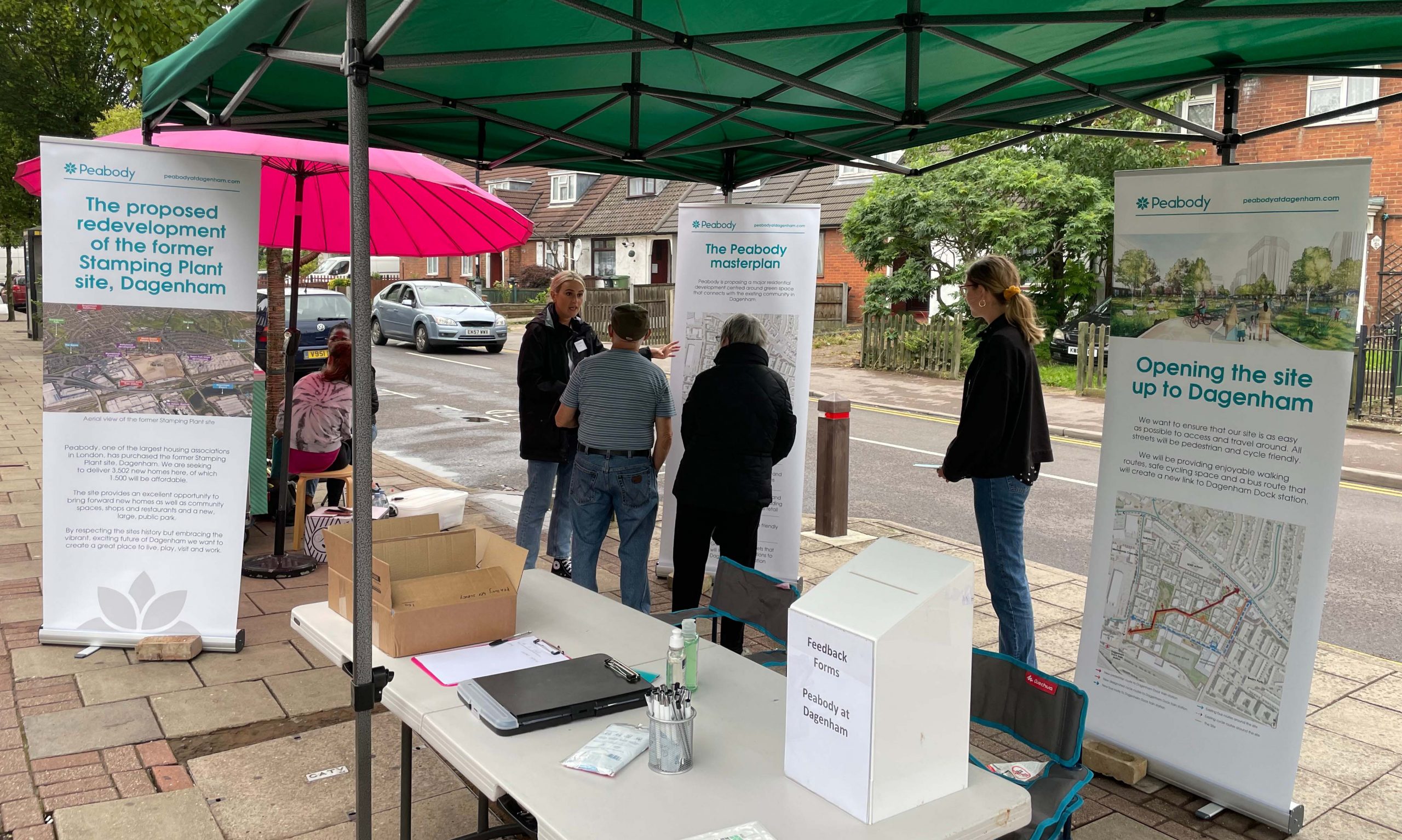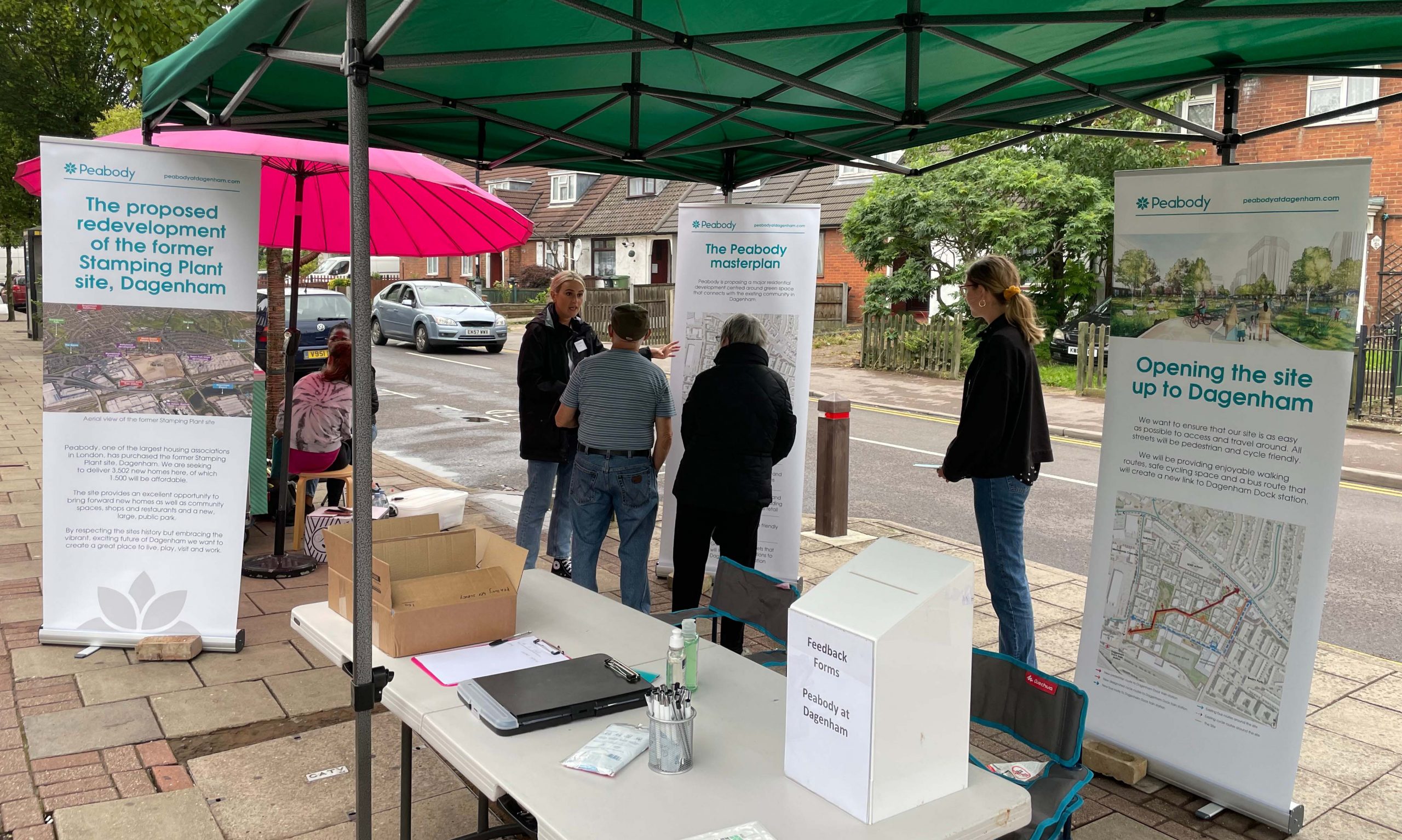 During our public consultations, residents told us they would like to see
children's play areas, meeting places and quiet corners to relax.
Phase One of Dagenham Green will deliver a new
Southern Urban Park

with a pond, play area and places to sit down, socialise and unwind.