Creating Dagenham's natural meeting point
Listening to the local community, we have created a masterplan that delivers more than just new homes
Up to 3,502 new homes, including a range of apartments, maisonettes and houses
A new five acre public park and landscaped open spaces for everyone to enjoy
A new secondary school and employment opportunities
Pedestrian and cycle-friendly streets that encourage active lifestyles
A range of new spaces for the community, including coffee shops, retail and restaurant
Tree-lined streets that improve and enhance connectivity between Dagenham Dock train station and the surrounding area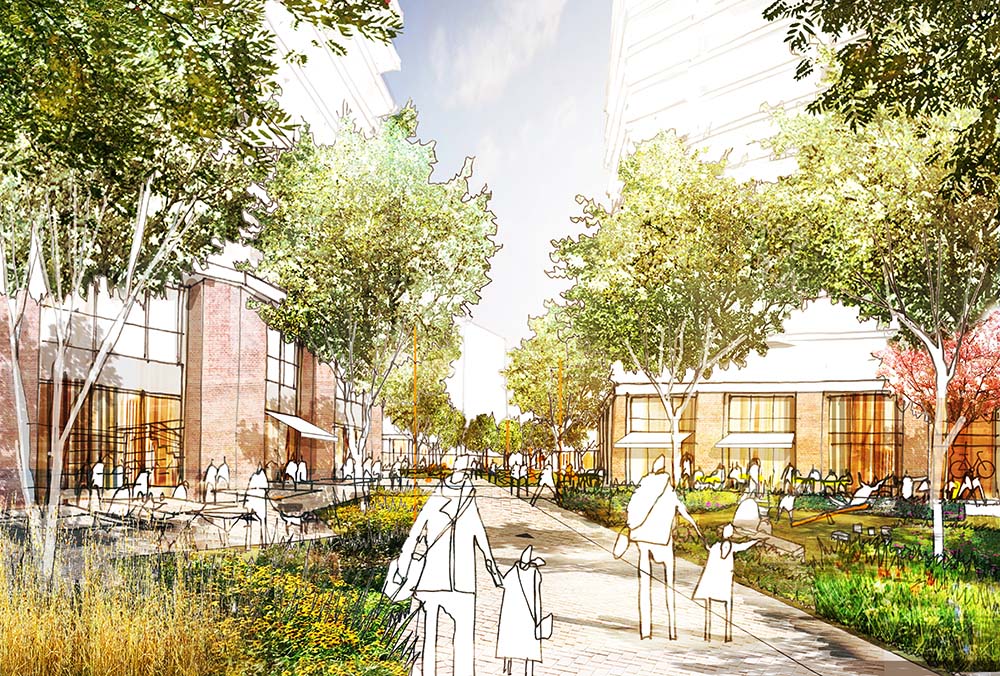 In September 2021, we submitted an outline planning application for our masterplan for Dagenham Green.

This masterplan delivers much needed new homes centred around open green spaces, connecting this new neighbourhood with the existing community in Dagenham.
We will be submitting the application for Phase One of Dagenham Green in Spring 2022.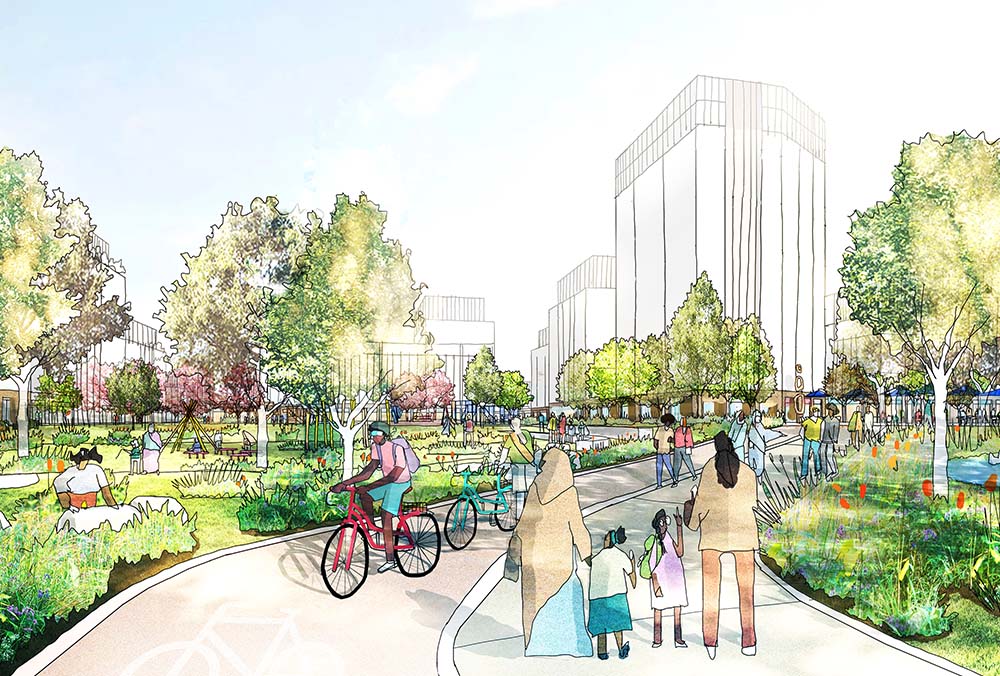 2021
engagement
activities
In April and July 2021, two public consultations were held to update the local community on our proposals and listen to your feedback. These activities included:
Thousands of website visits
Hundreds of survey responses
Door knocking to speak to residents
Conversations with a range of community groups, organisations, businesses and local politicians
Two in-person events in Dagenham Heathway and Broad Street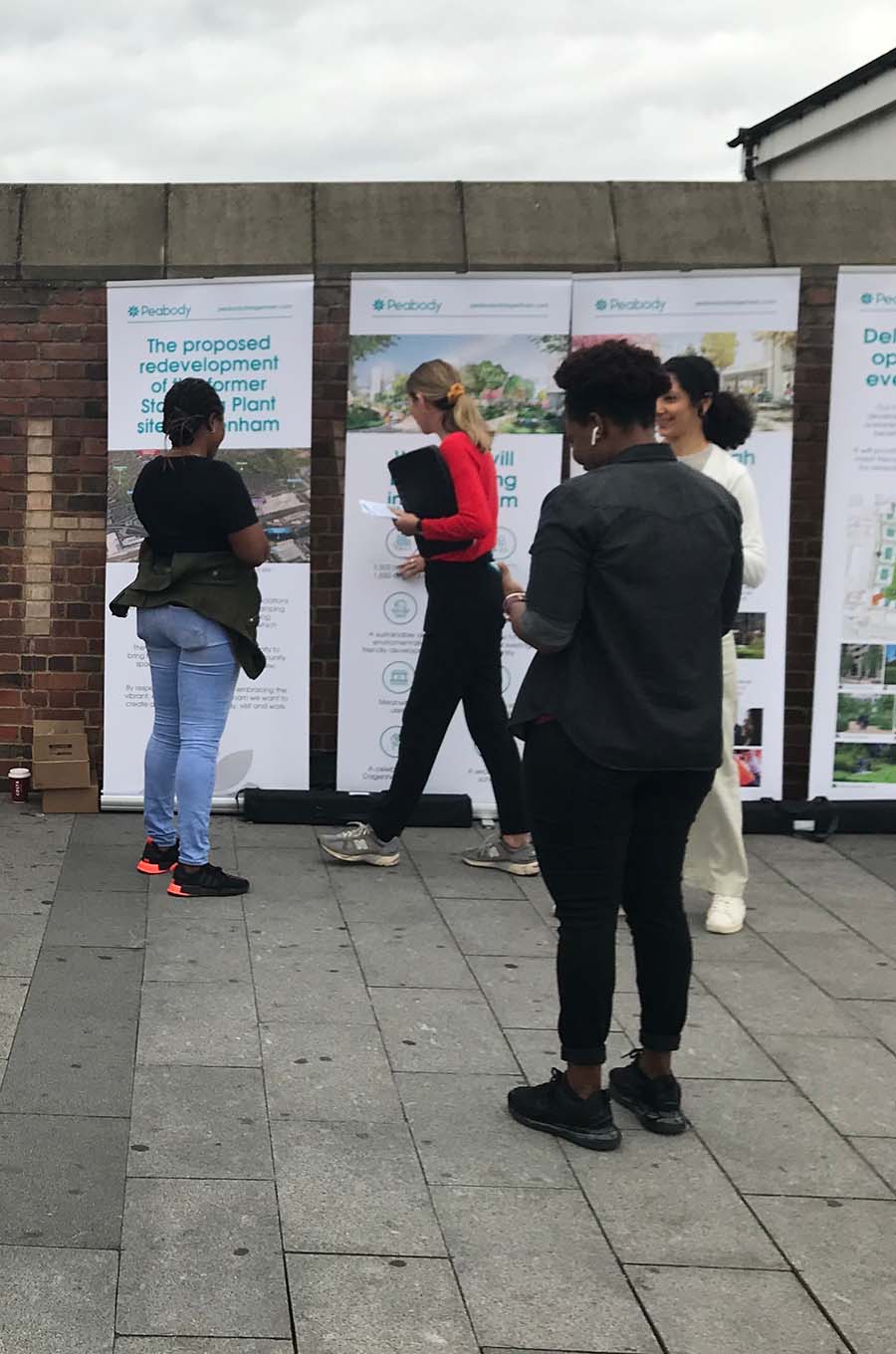 Conversations with a range
of community
groups including
youth groups and
faith groups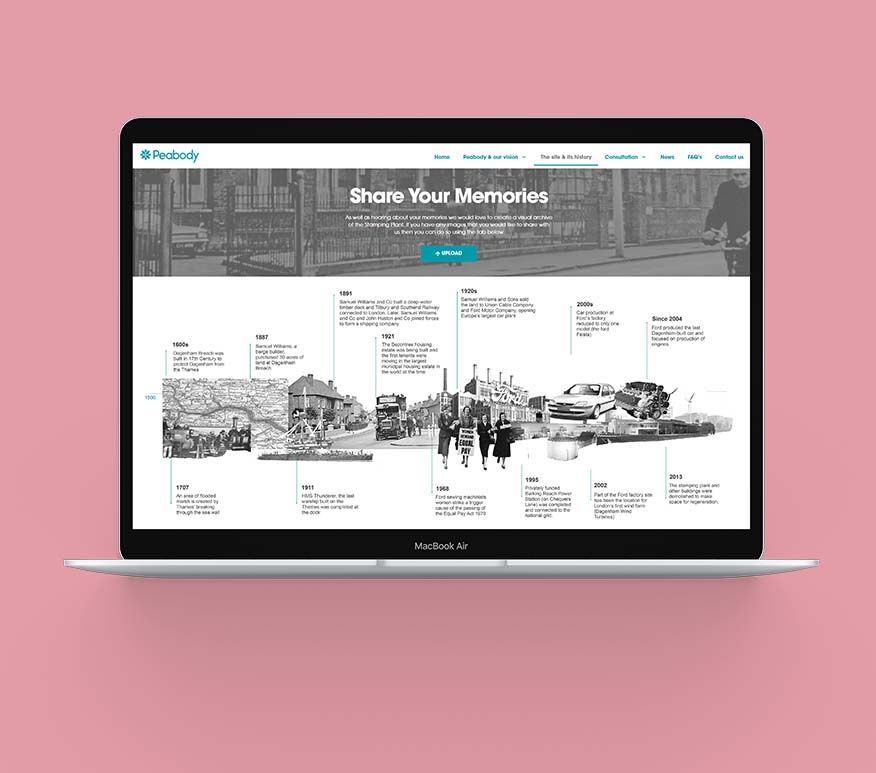 Online activities
that attracted
thousands to our
website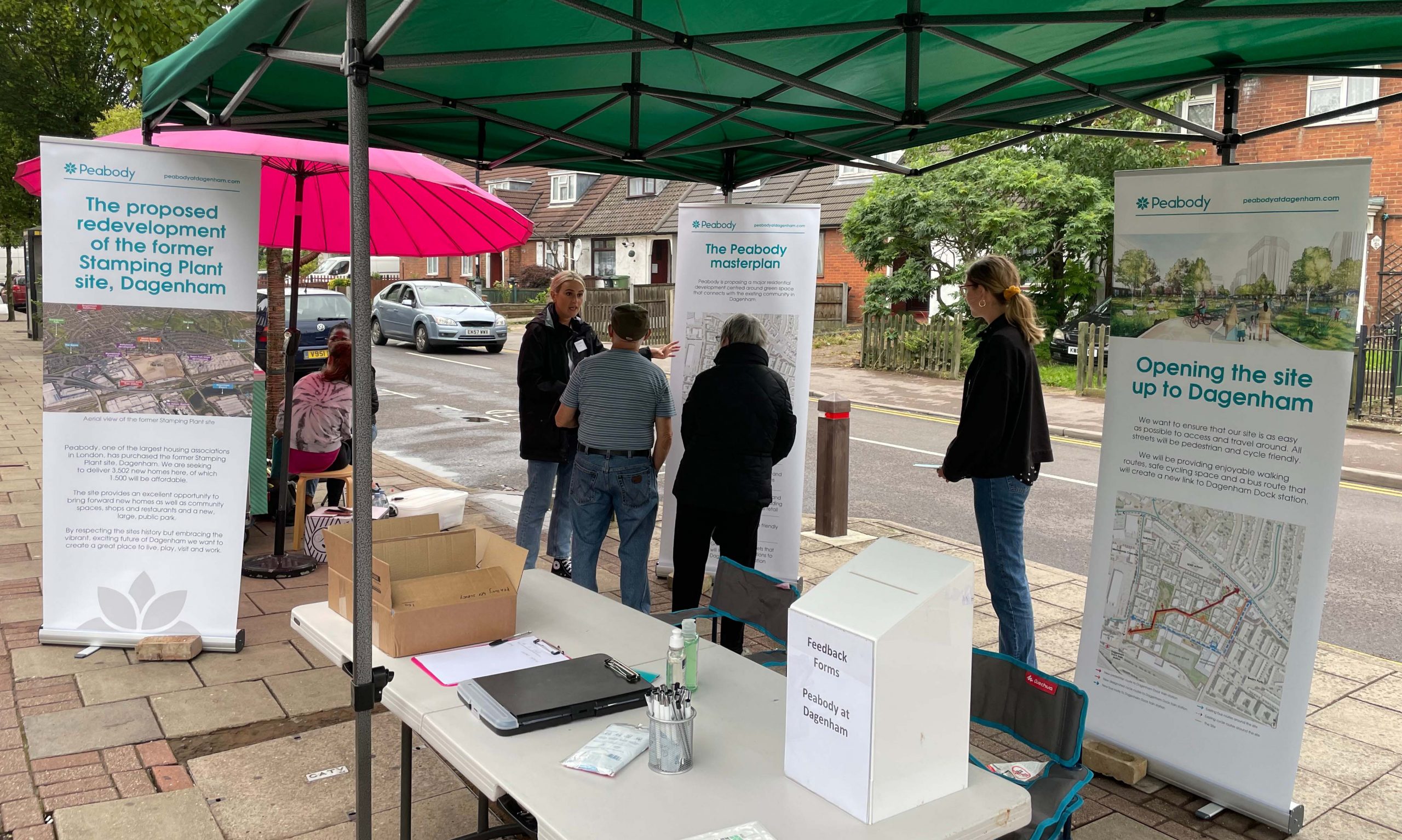 Two in-person events in Dagenham promoting the consultation and Peabody's proposals for the site
Your feedback has helped shape our plans for Dagenham Green, from new community spaces to improving connectivity, to delivering affordable homes and celebrating the areas rich history.
In total, we received over 200 completed feedback forms in response to the masterplan proposals, these have influenced the design and proposals of Dagenham Green. Throughout this website, you will see different examples of how we have incorporated your feedback into our proposals of Phase One of Dagenham Green.
First round of
public consultation
Second round of
public consultation
Outline planning
application submitted
Phase One
public consultation
Phase One Detailed
Design Application
Early works and
meanwhile uses